Clouds, Fire & Water
Cleaning up the forest by the beach. So much wood to burn. The fire can take it all.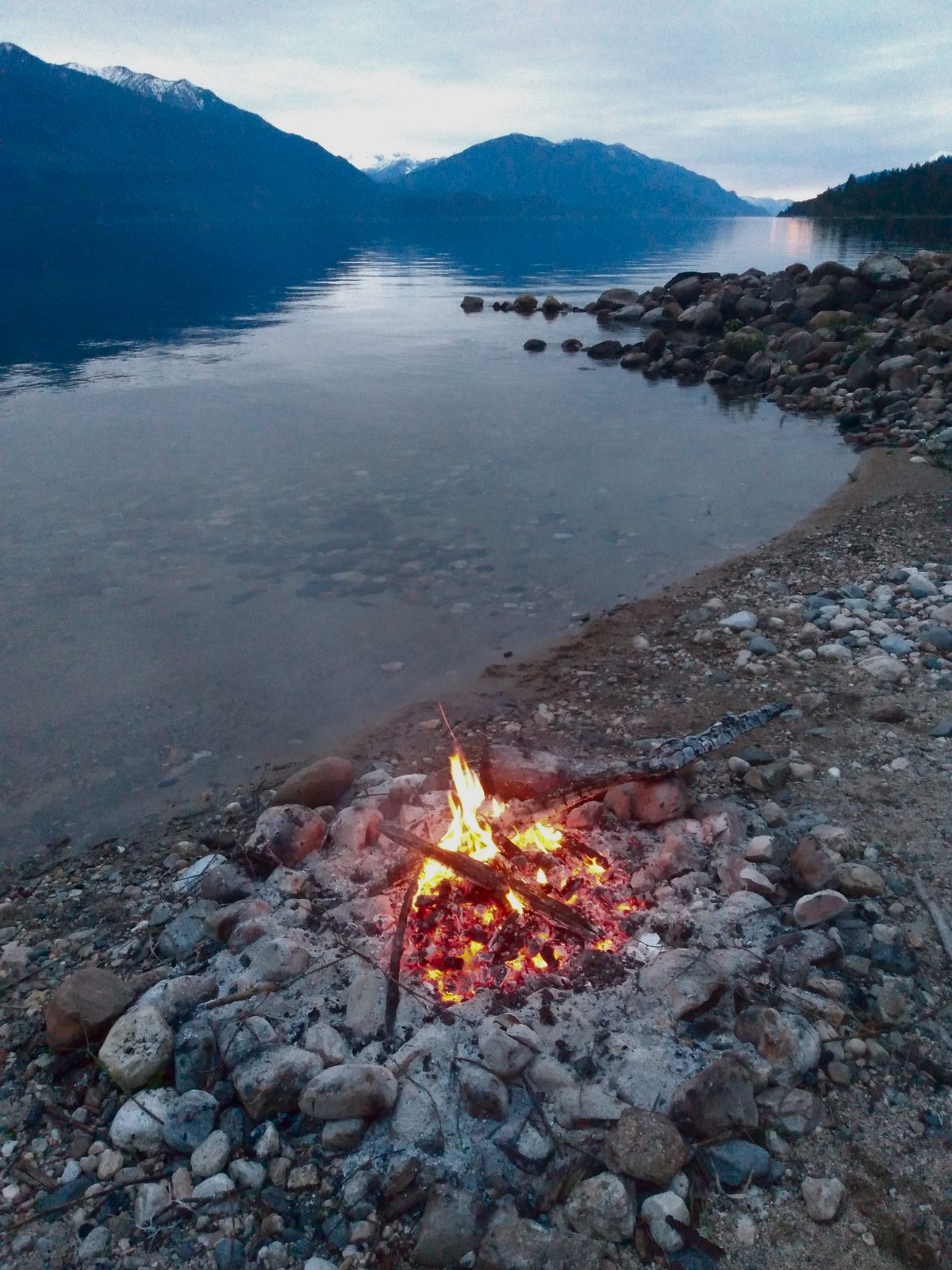 I make the fire by the lake, almost touching. Maybe I should leave a margin around my work. The lake is happy about it. It rarely has a fire touching its sides.
I am always amazed at how much you can give to the fire and how little it makes it all. A handful of hashes will be left; the lake will then take it and dissolve it in the water. The algues will absorbe the elements. The lake also washed up the wood first. Suckling all of the remaining life, making it brittle, ready to be consumed by the fire.
Sitting down and listening to the echoes of the crackling of the fire. What if the secret was in these echoes? With the sharp cliff wall behind me, I can hear the quick bouncing of the sound. The sound of fire is gently roaring in my left ear; the waves are gently rolling in the other ear.
I want to record this. I want to record a lot of the sounds that I hear. But the moment is so gentle. I don't want to move. I make not that I should bring my recorder next time I make a fire...
The sky has been beautiful all day. It's grayed with textures, beautifully gray. Why don't we call this a lovely day? Why are clouds not part of the beauty? One of my first logos for studio ponnuki was a rainy cloud.
I find a lot in our culture is one-sided, with a looser attitude. Polarized to be happy only part-time. When it's sunny, when it's the weekend, when we have food, when it's the day, never at night and rainy during the week! Happyness at all times? That would be unruly.
I missed the Synth Royal Battle again. It's such a lovely place to experiment and play simply for the pleasure of doing it. I make myself a rule that if I am not able to attend in the future, I'll simply do an improv recording of 15 or 30 minutes. A number comes to mind. How about I do it 108 times? What type of music would come out after that?
---